@

ergo3983

:

(01 May 2019 - 09:53 PM)

It's been so long! I still remember
@

seanos1998

:

(30 April 2019 - 10:45 PM)

Same

@

Brisingr17

:

(12 March 2019 - 03:52 AM)

I miss the good ol' days!

@

robotfly

:

(07 February 2019 - 04:01 PM)

I dont know who will see this, or if anyone will, but I love all you guys, and I miss our time on this server <3 I hope you all are doing well

@

seanos1998

:

(28 December 2017 - 09:48 PM)

R.I.P.

@

DakotaKid98

:

(10 October 2016 - 04:44 AM)

http://hyperzone.tech/
@

DakotaKid98

:

(10 October 2016 - 04:44 AM)

It's been revived and running for more than a year

@

KookieNCoffee1

:

(22 September 2016 - 03:13 AM)

Woot!

@

Lumandrill

:

(20 September 2016 - 06:33 PM)

xD

@

Lumandrill

:

(20 September 2016 - 06:33 PM)

Revive The techworld!

@

Brisingr17

:

(28 August 2016 - 10:10 AM)

Glad the old site is back, lots of memories

@

Lumandrill

:

(23 August 2016 - 05:07 PM)

Wuhuuu First Visitor in a year
@

seanos1998

:

(10 April 2015 - 08:44 PM)

haha, let's not hope, but know that it will be a good next three years!

@

Aaria

:

(10 April 2015 - 08:43 PM)

Yep, and hopefully a good almost-three years on the next server!

@

seanos1998

:

(10 April 2015 - 08:43 PM)

say, will people who have been a part of the server since techworld get a special title perhaps? would be nice
@

seanos1998

:

(10 April 2015 - 08:41 PM)

... *Sigh* it's been a good almost-three years here...

@

Aaria

:

(10 April 2015 - 08:40 PM)

Yes, very sadly this website and forums will be no longer in use by the end of today if Galen gets it done tonight

@

seanos1998

:

(10 April 2015 - 08:37 PM)

I guess we're leaving this forum then?

@

Aaria

:

(10 April 2015 - 07:45 PM)

http://tech-hyperzon...g54027#msg54027
@

Darkflames

:

(09 April 2015 - 10:25 PM)

(to all the awaiting fans that is.)
Beware Peeping Yoshi's and creeping Sanitty
Started by
tuglowz
,
Nov 03 2012 03:20 PM
Posted 03 November 2012 - 03:20 PM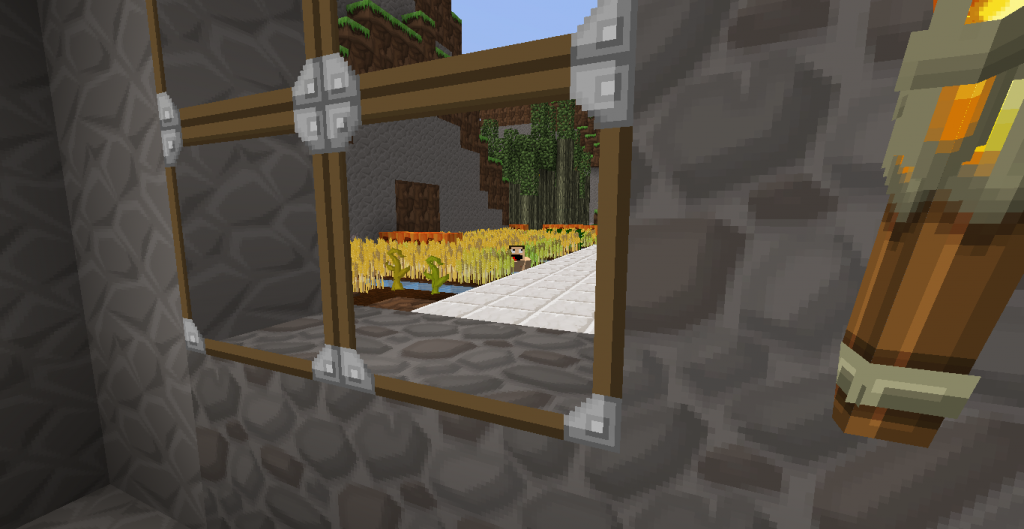 ---
Posted 03 November 2012 - 03:26 PM
Da bushes!!

---
Posted 03 November 2012 - 05:35 PM
hahahahah

---
Posted 03 November 2012 - 11:25 PM
lol, nice.

---
Posted 04 November 2012 - 06:21 PM
so is the dynmap for this server ever going to be reinstalled? might get more people to go on it

---
Posted 08 November 2012 - 04:01 AM
It was removed because it is a PvP server. With dynmap you could stalk your enemies.
200th post
Edited by Zombie, 08 November 2012 - 04:01 AM.
---
Posted 09 November 2012 - 01:13 AM
nope zombie, the map was up for quite a while after that, you could see terrain but no players, not even yourself. without an explanation the map just stopped showing up one day for everyone, yet it still says there is a map.
if you look here you can get more information
http://minecraft-tec...s/<br /><br />"
From now on, you can only see yourself on the map when you're logged in. You can register for the map with /dynmap webregister and you will receive a registration code, which you can create an account with on the map to link to your Minecraft account.
Players abusing the dynmap to find someone else's location is now over."
---
Posted 10 November 2012 - 12:50 AM
Ohkey I see, that makes sense.

---
Posted 30 November 2012 - 01:54 PM
Hey guys, now that I can finally post in the forums i can comment on this. That day was so awesome. It was hilarious. I look out my window and I saw sanitty in our wheat farm crouching with that derpy face..... I laughed so hard. I snapped that screenshot. Then yoshi was peeping... Omg it was so funny. I ended up putting up curtains for privacy.
I <3 all you guys.
---
---